Veteran Educational Benefits Program (VA)
(South Dade Technical College is selected and approved for veterans training)
Welcome to South Dade Technical College. Our administration, faculty, and staff are committed to providing you with the support you need to successfully reach your educational goals. Our focus is to continue to provide excellent academic and Career and Technical Education programs. These programs will prepare you to meet your goals and be more competitive in the workforce. With the Career Pathways program, counselors and case managers will guide all Adult General Education (AGE) students to reach new levels of achievement and success.
South Dade Technical College is accredited by the Council of Occupational Education (COE). Under COE accreditation, our Career and Technical Education program completers will be recognized as having met the highest standards in their field. Additionally, this will allow us to further assist eligible students in obtaining federal financial aid. As a South Dade Educational Center student, you are encouraged to enter our doors with the highest expectations of yourself and to be prepared for academic gains and personal growth. Our administrators, instructors, counselors and case managers are all here to answer any questions or concerns and to ensure that you have a pleasant, rewarding, and successful educational experience.
Wages and Job Outlook of Technical Programs
Construction & Apprenticeship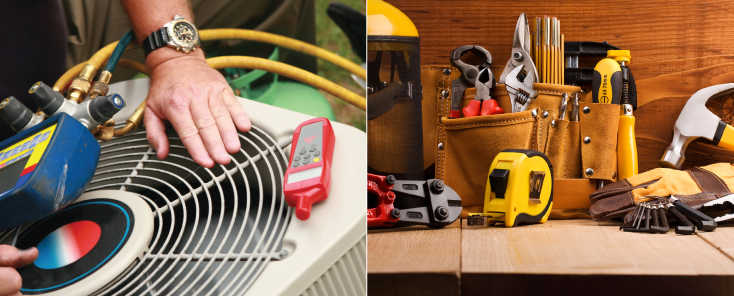 Air Conditioning/Refrigeration and Heating Technology
Heating, air conditioning, and refrigeration mechanics and installers—often called HVACR technicians—work on heating, ventilation, cooling, and refrigeration systems that control the temperature and air quality in buildings. Although HVACR technicians are trained to install, maintain, and repair heating, air conditioning, and refrigeration systems, many focus their work on installation, maintenance, or repair. Some technicians specialize in one or more specific aspects of HVACR, such as radiant heating systems, solar panels, testing and balancing, or commercial refrigeration.
Duties
Use blueprints or design specifications to install or repair HVACR systems
Connect systems to fuel and water supply lines, air ducts, and other components
Install electrical wiring and controls and test for their proper operation
Inspect and maintain customers' HVACR systems
Test individual components to determine necessary repairs
Repair or replace worn or defective parts
Determine HVACR systems' energy use and make recommendations to improve their efficiency
Wages and Job Outlook
Hourly Wage:
$21.85
Annual Salary:
$45,450
Job Growth from 2020 to 2030.:
5%
---
Core Construction Training
Construction laborers and helpers perform many tasks that require physical labor on construction sites. Construction laborers and helpers work on almost all construction sites, performing a wide range of tasks varying in complexity from very easy to extremely difficult and hazardous. Although many of the tasks they perform require some training and experience, most tasks can be learned quickly.
Career Opportunities
Carpenter's Assistant
Handyman
Construction Helper
Duties
Building construction
Demolition and deconstruction
Environmental remediation
Road and utility construction
Tunneling
Masonry
Landscaping
Pipeline construction
Wages and Job Outlook
Hourly Wage:
$14.02
Annual Salary:
$29,160
Job Growth through 2022:
25%
Health Occupations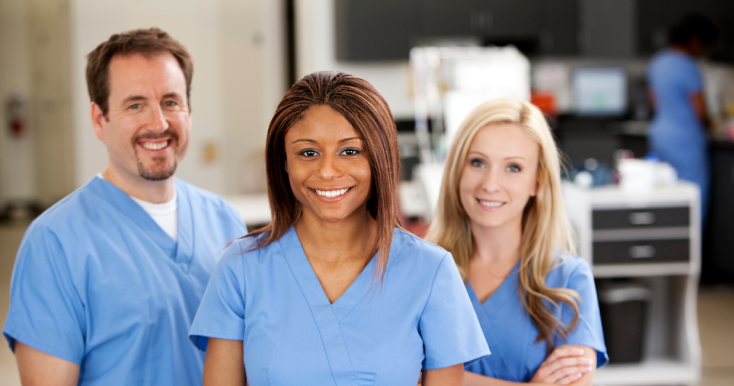 EKG Aide
Cardiographic or electrocardiogram (EKG) technicians specialize in electrocardiogram (EKG) testing. EKG machines monitor the heart's performance through electrodes attached to a patient's chest, arms, and legs. The tests can be done while the patient is at rest or while the patient is physically active. For a stress test, the patient walks on a treadmill and the technician gradually increases the speed to observe the effect of increased exertion. In addition to classroom study, the program also include a clinical component in which students earn credit while working under a more experienced technologist in a hospital, physician's office, or imaging laboratory.
Duties
Prepare patients for procedures by taking a patient's medical history and answering any questions about the procedure
Prepare and maintain diagnostic imaging equipment
Operate equipment to obtain diagnostic images or to conduct tests
Review images or test results to check for quality and adequate coverage of the areas needed for diagnoses
Recognize the difference between normal and abnormal images and other diagnostic information
Analyze diagnostic information to provide a summary of findings for physicians
Record findings and keep track of patients' records
Wages and Job Outlook
Hourly Wage:
$14.82
Annual Salary:
$30,830
Job Growth from 2020 to 2030:
8%
---
 
Medical Assisting
Medical assistants complete administrative and clinical tasks in the offices of physicians, hospitals, and other healthcare facilities. Their duties vary with the location, specialty, and size of the practice. Medical assisting takes about 1 year to complete, the program has a classroom and laboratory portion that includes lessons in anatomy and medical terminology.
Duties
Record patient history and personal information
Measure vital signs, such as blood pressure
Help the physician with patient examinations
Give patients injections or medications as directed by the physician and as permitted by state law
Schedule patient appointments
Prepare blood samples for laboratory tests
Enter patient information into medical records
Wages and Job Outlook
Hourly Wage:
$16.31
Annual Salary:
$34,800
Job Growth from 2020 to 2030:
18%
---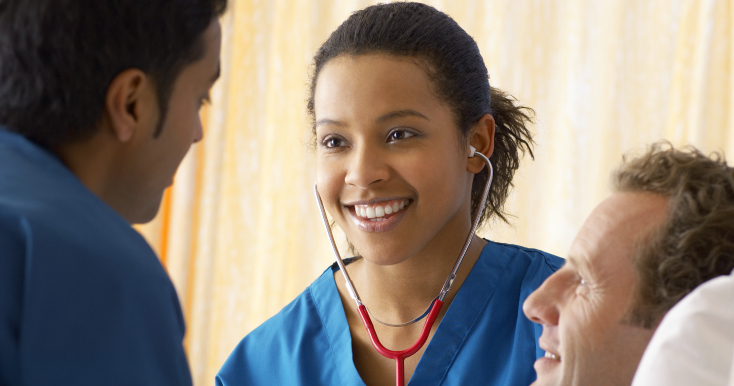 Patient Care Assistant
Patient care assistants help provide basic, direct care to patients, such as assisting with daily life activities, and helping with transportation and cleanliness. This program focuses on preparing graduates to work in homes, hospitals, general surgery units and nursing homes. Training  includes lab work, lectures and clinical rotations, as well as studies in pre- and post-operative care, anatomy, nutrition and physiology.
Duties
Taking hospital patients' temperature, blood pressure, pulse, and respiration
Assisting patients with basic tasks, such bathing, dressing, and eating
Preparing and administering some medications
Collecting specimens for lab tests
Recording treatment
Wages and Job Outlook
Hourly Wage:
$13.78
Annual Salary:
$28,660
Job Growth from 2020 to 2030:
8%
---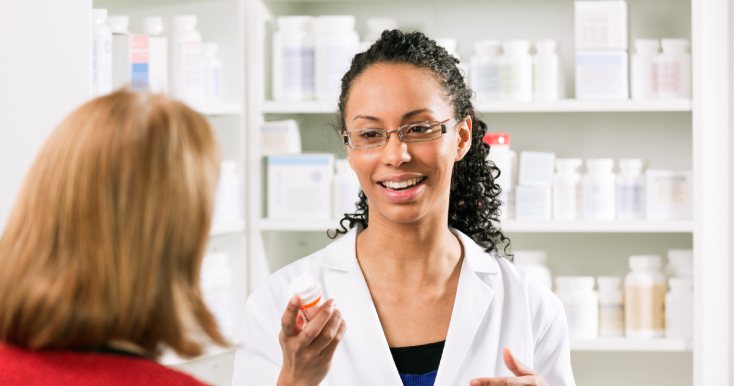 Pharmacy Technician
Pharmacy technicians help pharmacists dispense prescription medication to customers or health professionals. They work in retail pharmacies and hospitals. Pharmacy technicians work primarily in pharmacies, including those found in grocery and drug stores. Some technicians work in hospitals or other healthcare facilities. Pharmacy technicians spend most of the workday on their feet. This program is about 1 year or less. The course covers a variety of subjects, such as arithmetic used in pharmacies, recordkeeping, ways of dispensing medications, and pharmacy law and ethics. Technicians also learn the names, uses, and doses of medications. The program includes clinical experience opportunities, in which students work hands-on.
Duties
Collect information needed to fill a prescription from customers or health professionals
Measure amounts of medication for prescriptions
Package and label prescriptions
Organize inventory and alert pharmacists to any shortages of medications or supplies
Accept payment for prescriptions and process insurance claims
Enter customer or patient information, including any prescriptions taken, into a computer system
Answer phone calls from customers
Arrange for customers to speak with pharmacists if customers have questions about medications or health matters
Wages and Job Outlook
Hourly Wage:
$16.87
Annual Salary:
$35,100
Job Growth through from 2020 to 2030:
4%
---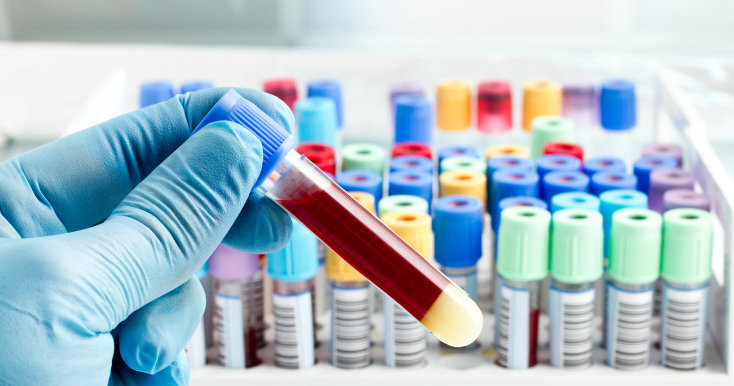 Phlebotomy Aide
Phlebotomists draw blood for tests, transfusions, research, or blood donations. Some of them explain their work to patients and provide assistance if patients have adverse reactions after their blood is drawn. Phlebotomists work mainly in hospitals, medical and diagnostic laboratories, blood donor centers, and doctors' offices. Phlebotomists who collect blood donations sometimes travel to different offices and sites in order to set up mobile donation centers. The program has classroom sessions and laboratory work and include instruction in anatomy, physiology, and medical terminology. Phlebotomists also learn specific procedures on how to identify, label, and track blood samples.
Duties
Draw blood from patients and blood donors
Talk with patients and donors to help them feel less nervous about having their blood drawn
Verify a patient's or donor's identity to ensure proper labeling of the blood
Label the drawn blood for testing or processing
Enter patient information into a database
Assemble and maintain medical instruments such as needles, test tubes, and blood vials
Wages and Job Outlook
Hourly Wage:
$16.78
Annual Salary:
$34,710
Job Growth from 2020 to 2030:
25%
Licensed Childcare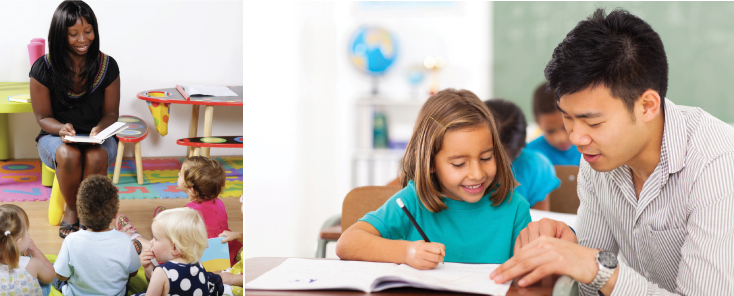 Early Childhood Education
Educate and care for children younger than age 5 who have not yet entered kindergarten. They teach reading, writing, science, and other subjects in a way that young children can understand.
Duties
Supervise and monitor the safety of children in their care
Prepare and organize mealtimes and snacks for children
Help children keep good hygiene
Change the diapers of infants and toddlers
Organize activities or implement a curriculum that allows children to learn about the world and explore their interests
Develop schedules and routines to ensure that children have enough physical activity, rest, and playtime
Watch for signs of emotional or developmental problems in children and bring the problems to the attention of their parents
Keep records of children's progress, routines, and interests
Wages and Job Outlook
Hourly Wage:
$23.63 
Annual Salary:
$49,160
Job Growth from 2020 to 2030:
11%
Personal Services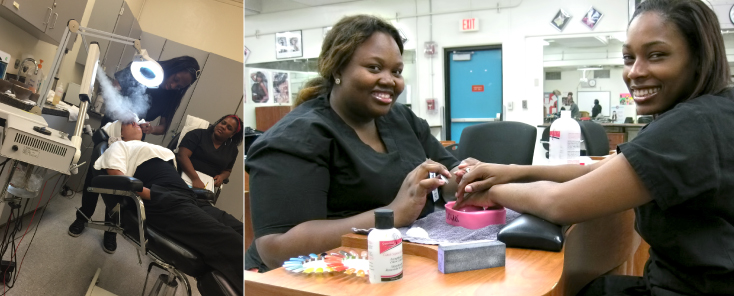 Facials Specialist
Skincare specialists or facials specialist cleanse and beautify the face and body to enhance a person's appearance. Skincare specialists usually work in salons and beauty and health spas. Some also work in medical offices. These workers may have to stand for extended periods of time. Because skincare specialists must evaluate the condition of the skin, good lighting and clean surroundings are important. Protective clothing and good ventilation also may be necessary, because skincare specialists often use chemicals on the face and body.
Duties
Evaluate clients' skin condition and appearance
Discuss available treatments and determine which products will improve clients' skin quality
Remove unwanted hair, using wax, laser, or other approved treatments
Clean the skin before applying makeup
Recommend skin care products, such as cleansers, lotions, or creams
Teach and advise clients on how to apply makeup, and how to take care of their skin
Refer clients to another skincare specialist, such as a dermatologist, for serious skin problems
Disinfect equipment and clean work areas
Wages and Job Outlook
Hourly Wage:
$16.97
Annual Salary:
$35,300.00
Job Growth through 2022:
4%
---
Nails Specialty
Manicurists and pedicurists clean, shape, and beautify fingernails and toenails. Nails specialist usually work in a nail salon, spa, or hair salon. The job involves a lot of sitting. Those who own a mobile grooming company must travel to their clients' homes. Manicurists and pedicurists use chemicals when working on fingernails and toenails, so they often wear protective clothing, including protective gloves and masks.
Duties
Discuss nail treatments and services available
Remove nail polish
Clean, trim, and file nails
Reduce calluses and rough skin
Massage and moisturize hands (for a manicure) and feet (for a pedicure)
Polish or buff nails
Advise clients about nail and skin care for hands and feet
Promote and sell nail and skin care products
Clean and disinfect their work area and tools
Wages and Job Outlook
Hourly Wage:
$11.36
Annual Salary:
$23,630.00
Job Growth through 2022:
4%
Transportation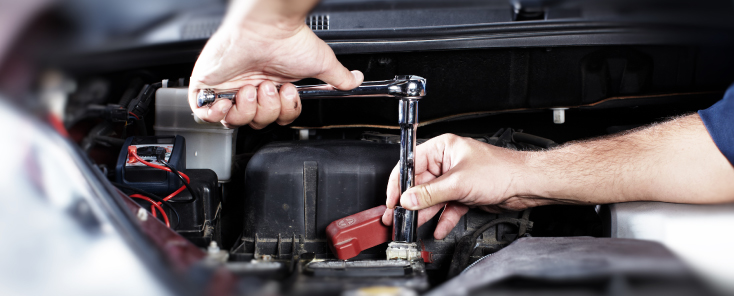 Automotive Service Technology
Automotive service technicians and mechanics, often called service technicians or service techs, inspect, maintain, and repair cars. Service technicians stand for most of the day, and they typically work in well-ventilated and well-lit repair shops. Although technicians often identify and fix automotive problems with computers, they commonly work with greasy parts and tools, sometimes in uncomfortable positions.
Duties
Identify problems, often by using computerized diagnostic equipment
Plan work procedures, using charts, technical manuals, and experience
Test parts and systems to ensure that they work properly
Follow checklists to ensure that all critical parts are examined
Perform basic care and maintenance, including changing oil, checking fluid levels, and rotating tires
Repair or replace worn parts, such as brake pads, wheel bearings, and sensors
Perform repairs to manufacturer and customer specifications
Explain automotive problems and repairs to clients
Wages and Job Outlook
Hourly Wage:
$21.09 
Annual Salary:
$43,860 
Job Growth from 2020 to 2030:
0%